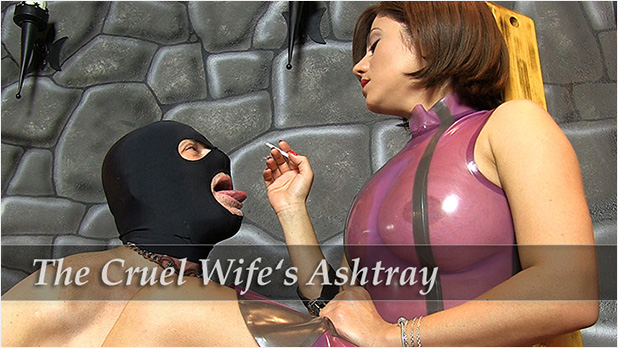 We are back in the house of the rich man and his cruel wife. And his wife has dressed in that skin tight and see through latex dress again and that means she is going to dominate her husband this evening.
He is ordered to kneel on the floor and he looks up at his wife with so much passion and desire. But she puts a cigarette between her lips, slowly and very lascivious, she really knows how to drive him crazy. "You know what you will be tonight, slave?", she asks her husband and he answers that he will be her human ashtray now.
With a mean smile she blows the smoke into his eyes and then she drops the ash of the cigarette into his open mouth. He is made to swallow it and present a clean tongue again. From time to time she spits into his mouth what drives him crazy more and more. But he knows that he may not touch her this night. He is just an human ashtray.
Preview Pictures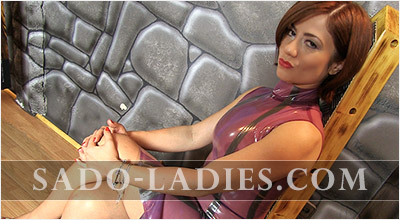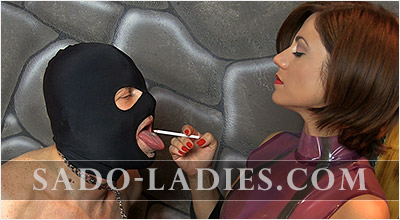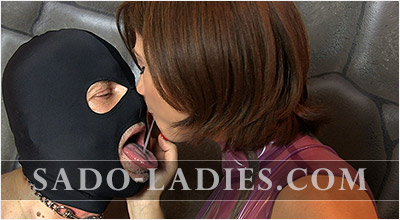 ---
To download the clips simply right click into the thumbnail and choose "Save target as...".