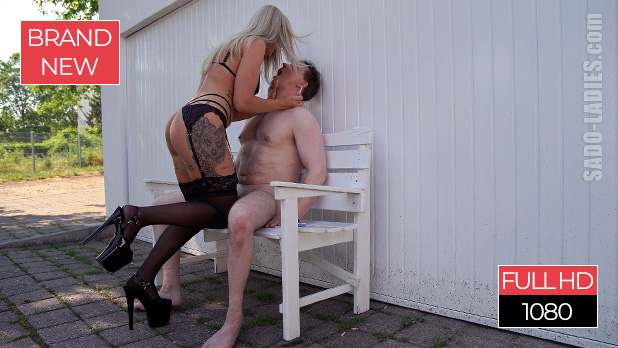 Yes look at her. What an amazing sight. What a bombshell. What a Lady. Don't let Lady Paulina Rouge fool you, though. She's sneaky, cunning, nasty and mean. So, she agrees on all the qualities that a dominatrix has to bring with the Sado Ladies. Don't you believe us? We almost thought so.
That's why we're always striving to provide proof of our daring claims. So what goes better with such a hot lady than hot ash, naked extremely submissive slaves and the same desire for pain, humiliation and a mouth full of dirt. This beauty offers all of that and she goes all out to live up to her name. The useless wretch awaits the things that come really close to his dirty little cock. She skillfully plays with the glowing tip of the cigarette around the soon red-hot glans of the slave. Again and again, she presses the embers against the opening of his urethra and dances around the twitching "corona glandis". We hope you have some idea of your own genitals. If not, Lady Paulina Rouge will surely give you some tutoring. The edge of the glans you beginners! Lord! In the end, only one thing matters. Do you like tall women, perfect breasts, long legs, burning nipples and penises? Do you love to deepthroat ash and cigarettes? Then you have found your mistress here and now. Quickly pull on the cigarette again!
Preview Pictures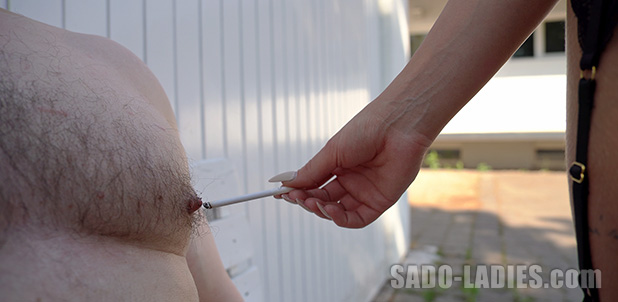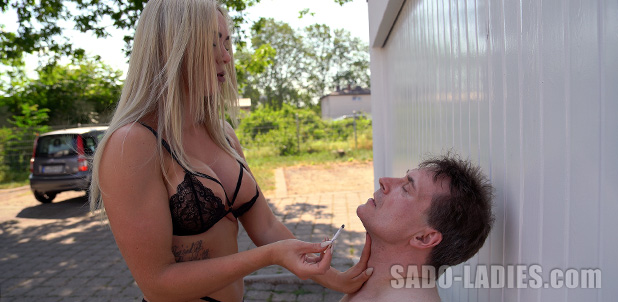 ---
To download the clips simply right click into the thumbnail and choose "Save target as...".