The Unruly Ashtray Slave Part 2 - BRANDNEW!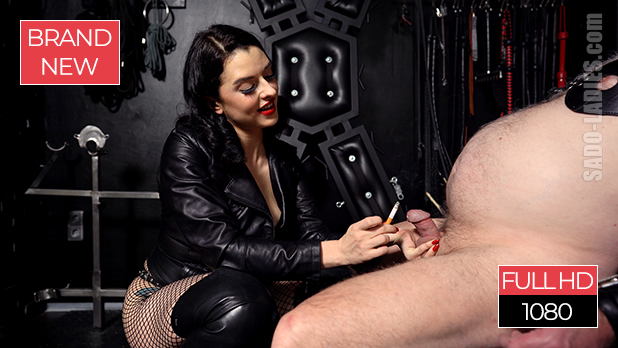 Apparently, she likes to smoke. After all, she has a cigarette on the penis. Wait, did we read that correctly? On the penis? Do you think this is not possible? So where are we here? Well, first of all, it's not her penis. You can be pretty sure of that.
You'd see that in those tight panties. And besides, our Mistress Bella Lugosi cannot be surpassed when it comes to femininity! So, it can only be the little rascal of her worthless slave. But now quickly back to smoking and the required ashtray. That's where the slave comes into play again and he demonstrates how practical he can be when it comes to the ashes. A greedy maw is still better than any garbage bag or bin. You should put them in front of the house. That saves you time and money. And because he did so well, he gets his ass spanked as a reward. That's called appreciation! Another kiss on the hand to say goodbye and the good guy is put back in his room. Until the next cigarette.
---
Download MP4 FULL HD Version

The Unruly Ashtray Slave Part 2
06:18 min, 447 MB, MP4 FULL HD
English Language
To download the clips simply right click into the thumbnail and choose "Save target as...".