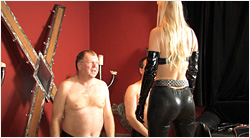 Lady Ice is feared by all slaves of her brutal face slaps. In fact, it's a work out for her, no matter how much she hurts the slave and she need at least two slaves for satisfaction.
That's why two slaves kneel in front of the blond goddess, who wears ultra tight black leggins and and high heeled designer boots. Her long and shiny black gloves give her a demanding and stunning look. With pleasant anticipation she uses a counting-out rhyme to decide with wich face she will start and immediately she starts with very hard faceslaps.
But it seems that she has a favourite slave. She positions herself in front of him. She spreads her legs and you can see that the power over the slave really arouses her. She pulls on her gloves for better grip and to make the fear growing up inside her victim... what now follows seems to be a never ending salvo of brutal face slaps...
Preview Pictures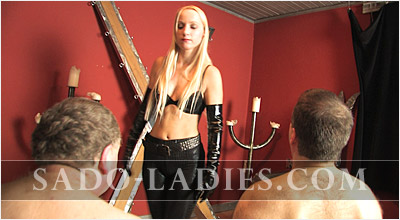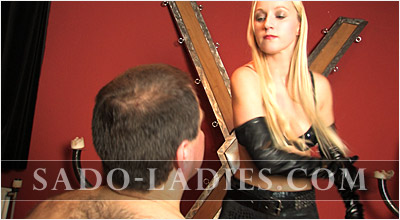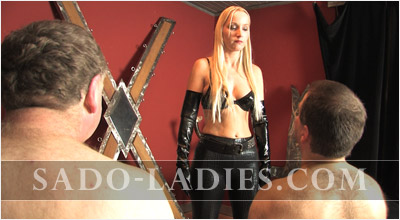 ---
To download the clips simply right click into the thumbnail and choose "Save target as...".