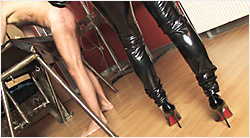 This slave is going through a hard lesson. Lady Ice wants to make sure that there is only one correct answer: Yes, Mistress.
Ice looks so breathtaking agian in her skin tight leggins and the shiny to she has opened a little bit to wide. She is caning her slave who has to bent over for her, his hands cuffed in a steel pillory. With a cool arrogance, the blond goddess delivers stroke for stroke to his ass, ignoring his suffering.
After a while, she chooses another cane. Her choice is the red rubber cane. With a cruel smile, she presents the devilish device to the slavem telling him that she is going to use that cane now. But the stupid slave needs several attempts again, until he gives the correct answers . So the beating with the rubber cane will go on...
Preview Pictures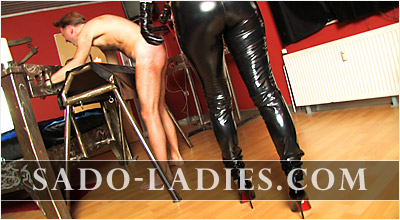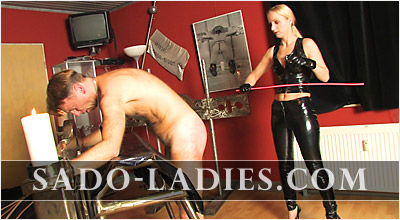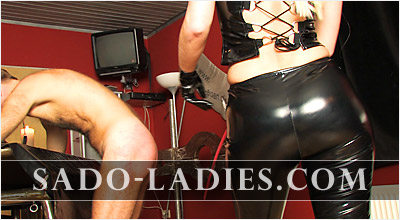 ---
To download the clips simply right click into the thumbnail and choose "Save target as...".