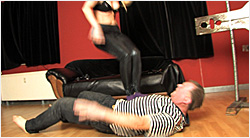 Lady Ice is always in control, even she has finnished a punishment and changes her clothes for having a walk in the park. Her order must obeyed, always.
This stupid slave was ordered to clean up the room where Ice has whipped another slave before. As the young Mistress returns, she founds her lazy slave hanging around, thinking he has done the work. But the room is as clean as Ice expect it. "Why are you haning around, slave? You're not finnished!", she hisses and kicks him hard in the ribs.
There will be no discussion. Ice is so angry that she kicks him very hard and starts jumping on his belly. With all her weight she lets herself fall down on him, her sexy ass landing on his ribbs. She also steps on his head and squeezes his face under her nice feet.
Preview Pictures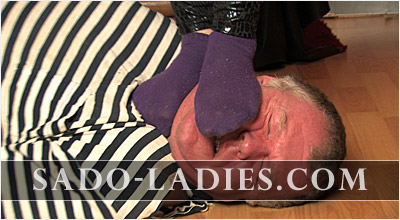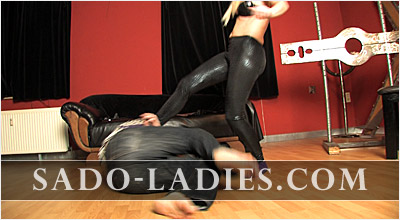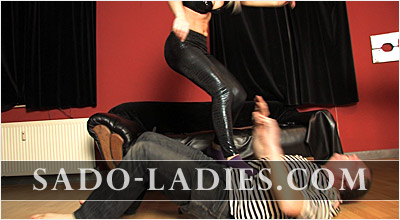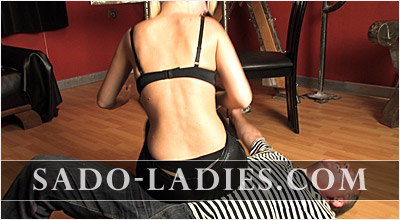 ---
To download the clips simply right click into the thumbnail and choose "Save target as...".