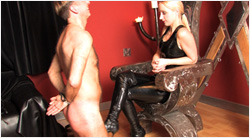 Last night Lady Ice decided that she doesn't want to use one of her sex slaves anymore. He will never be allowed to touch her and his cock and balls are useless now.
But the cruel young Mistress doesn't simply dismiss that slave. Before she sells him to another lady she want's some fun hurting his balls. They are useless now so she can kick them and stomp her stiletto heels into them and enjoy the slave's pain. Ice is dressed in a shiny black outfit, wearing high boots, just to make the slave horny again. So her kicks into his balls will be much more painful.
After kicking him sitting in her chair she orders him to get down on all fours. She wraps a chain around his neck and starts kicking his balls from behind with full force...
Preview Pictures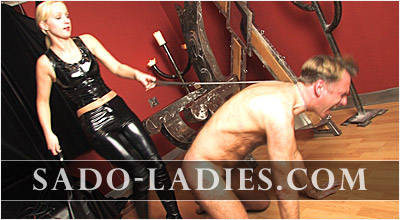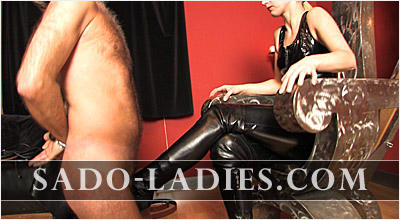 ---
To download the clips simply right click into the thumbnail and choose "Save target as...".