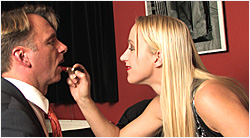 Before she leave the home for a ride Lady Ice wants to finnish her make up. She snaps her fingers and order her private slave to bring and hold the mirror.
That's the moment where the boy has to confess that he has broken it some days ago. You can imagine the huff of Lady Ice. She calls him absolutely useless and kicks his balls before she searches for another place to style. While she uses a reflecting wall to apply red and shiny lipstick, her slave has to lick her boots now. It seems, that this is the only thing he is useful for.
Anyway, after finnishing her make up Lady Ice returns to the big chair and order the slave to kneel down in front of her. And that's the bginning of a very hard punishment. Salvos of hard faceslaps with both hands are followed by mean revilement and more hard faceslaps...
Preview Pictures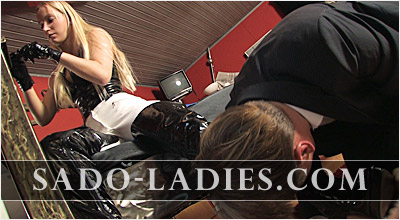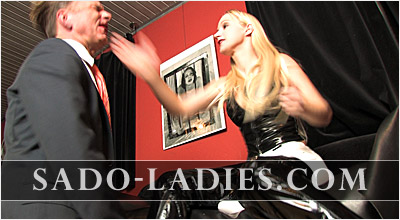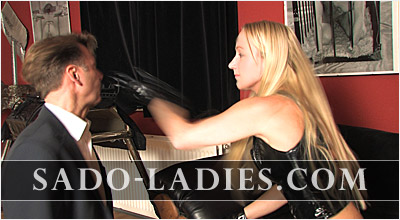 ---
To download the clips simply right click into the thumbnail and choose "Save target as...".