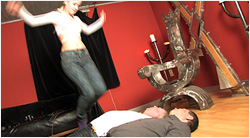 Lady Ice wants to have some fun and orders two slaves to lay down own the floor. There will be no whipping today. The slaves are very surpriced.
The young Mistress jumps with her full weight on their bodies. She does trampling and kicking too but the most time she lets her full weight fall down on the slaves. And again and again she jumps up to the air and comes down with her knees on the bellies of her slaves... it's so funny to have 2 living trampolines.
Preview Pictures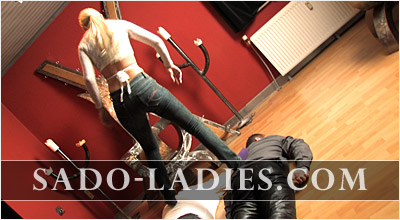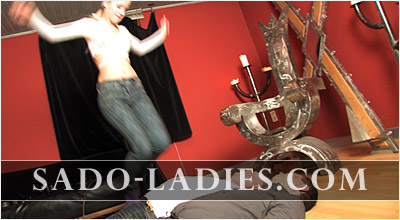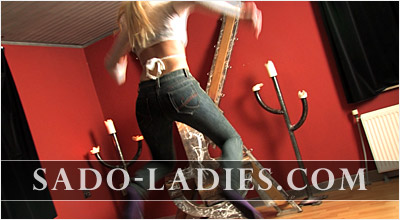 ---
To download the clips simply right click into the thumbnail and choose "Save target as...".