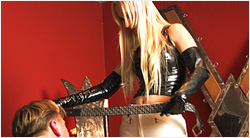 Lady Ice is a sadist and she enjoys to make her slave suffer. She has decided that it's time for a good belting and she orders her slave to get on all fours.
After a short warm up she commands him to put off his trousers and his shorts and now the fun will really start. Dressed in skin tight jodhpurs and thigh high punishment boots the cruel lady walks around her victim, enjoying her power over that male creature. Again and again she delivers hard strokes to his ass. But that doesn't satsify her sadistic desires.
She stops in front of him, raises his head up by pulling his hair and makes him watching how she opens the spiked leather belt she is wearing. The slave asks her not to use that belt on him but Ice only answers with a cruel smile...
Preview Pictures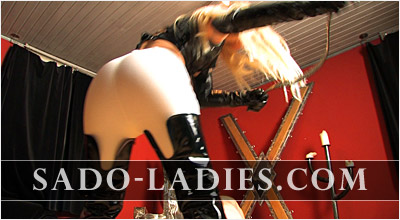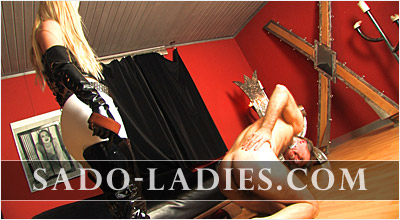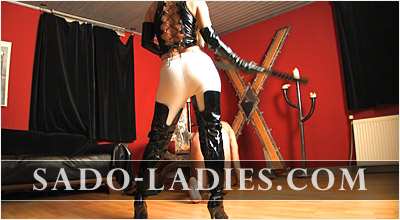 ---
Download WMV HD Version
Download MPG HD Version
To download the clips simply right click into the thumbnail and choose "Save target as...".