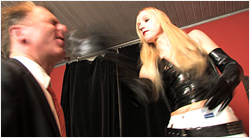 Lady Ice's new secretary has to learn one important rule: The Mistress can and will do with him whatever she wants! That's why she demonstrate her power over that man by extreme hard face slaps.
The secretary is so much surpised by the strictness of his female owner. Such a slim lady delivers so heavy slaps to his face that starts burning in a red color after a few minutes. The faceslapping goes harder and harder and he tries to escape but the cruel lady pulls him back on his cravate and continues the torture...
Preview Pictures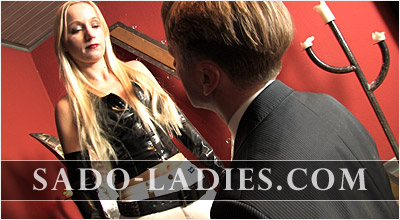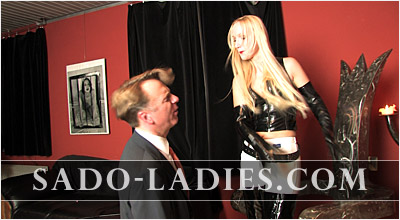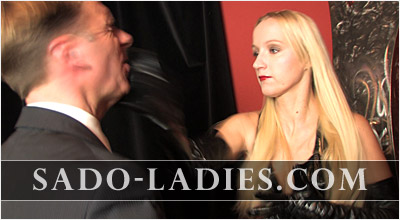 ---
Download Area
To download the clips simply right click into the thumbnail and choose "Save target as...".