Disgusting Nasty Shower - BRANDNEW!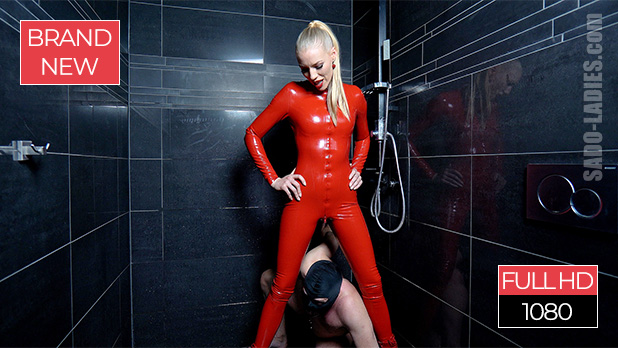 One small zip for Mistress Madita one giant leap for poor little bugger. It is always a natural spectacle when the clouds open their locks! But who needs clouds when you can have the original?
Mistress Madita is back in a dream of a red latex catsuit. High-necked like an impenetrable fortress, she's just waiting for the right moment to give in to her pressure! And nothing should be wasted. There must always be a thirsty little bug around who's waiting to wet his dry lips. We heard rain can mean new life, so open up for a monsoon.
---
To download the clips simply right click into the thumbnail and choose "Save target as...".