Outdoor Session Part 2 - BRANDNEW!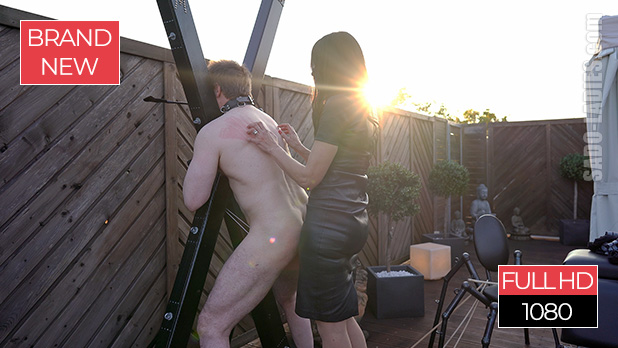 It doesn't just shake us. We can't say for sure whether it was the mere presence of Lady Johanna or the fact that the session took place in her great outdoor area. So, it could also have been the merciless coldness.
Note the ambiguity that our team of authors has here. Cold ... can be interpreted either way. We just wanted to point it out. Lady Johanna's slave shakes and jolts himself for the entire session. We almost felt a little pity and wanted to throw him a warm blanket and serve hot drinks, but then we thought a few blows would warm up, too. And if that shouldn't be enough, Johanna always has a cigarette very close to her slaves. Sweat should flow like hell. Oh, there are so many options. But he just didn't really react to any of them. He got an erection well. We give him credit for that. But a penis with goosebumps is just a penis with goosebumps. You don't do anything. He certainly takes some impressions from this thoroughly nipple turning session. Even if it's just a cold.
---
To download the clips simply right click into the thumbnail and choose "Save target as...".