Suck My Dick Little Slave - BRANDNEW!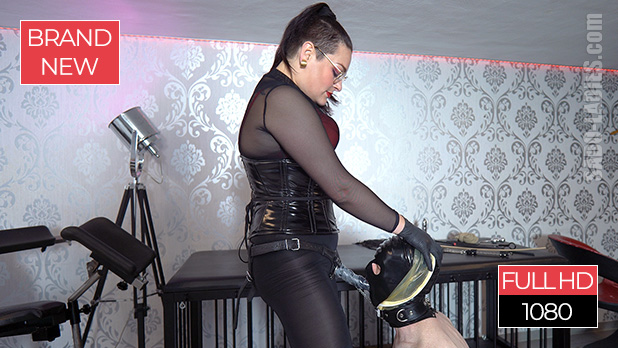 What a magnificent black, hard cock that our Madame Eva-Liliel has tied around. Your slave's heart will certainly be warm and the anticipation for a nice fuck increase. But then he did the math without Mistress.
For today she has thought of a different type of game. She prefers to have the dark strap blown. Anyone who knows the madame knows that she loves it when the slave has no breath and spit. She pushes the prick up to the uvula in the throat of the poor drip. Unfortunately, we can't see him rolling his eyes through his latex mask, but we can guess. And while her slave suffers with the nipples on the chain, the next finger disappears into the depths of his ass. Basically a completely normal day of madness in the basement of Eva-Liliel.
---
Download MP4 FULL HD Version

Suck My Dick Little Slave
06:54 min, 495 MB, MP4 FULL HD
German Language
To download the clips simply right click into the thumbnail and choose "Save target as...".