Jolies Play Part 2 - BRANDNEW!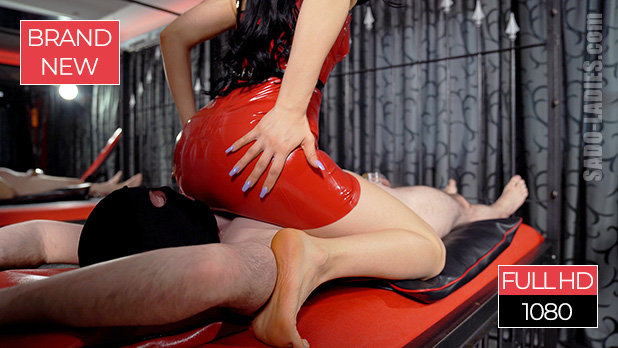 The first impression is always crucial. The face of an angel, a dreamy body, but the hardness of steel and concrete! May we introduce Lady Jolie Berrie. Many have fallen for this first impression. It is rumored that many of them were never seen again. But of course, that's just an urban legend. Probably...
She is merciless and knows what she wants. Of course, the slave belongs on all fours, on the chain and the dirty genitals locked in a much too small cage. Although, with this little rascal there would certainly be room for a second plonker! And while the slave is devotedly trying to take care of her sweaty feet, she is already planning the next nasty thing in the back of her mind. What could it be? What disaster threatens. We are sure that exactly these questions are wafting through the slave's foggy brain! In the end, he's here voluntarily...probably! Make the slave hot, bring him up to operating temperature? Her hand on the "Plexiglas-cage" and her foot under his nose? We are sure that after this session he no longer knows where is up and down... this urge, this pressure to want to relieve himself. Everything in her merciless hands. She would never give up that control. After all, she already gives enough. You could call it dedication. When she sits there with her red, unbelievably tight latex dress on the slave's face. Controlling his breath and keeping the little lout in check! With each passing second, the colors in front of the slave's eyes fade a little more, the noises become duller and more distant. But the butt, this scent, a mélange of minge, latex and bum. He will remember that... maybe forever!
Preview Picture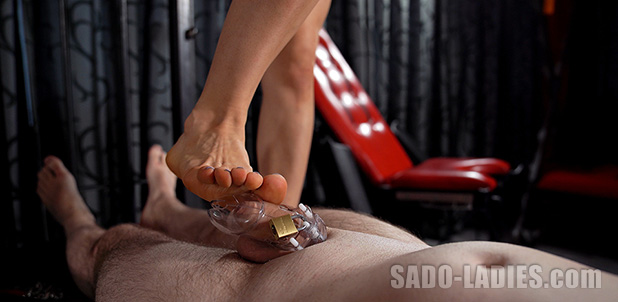 ---
To download the clips simply right click into the thumbnail and choose "Save target as...".