May I Cum Mistress Part 3 - BRANDNEW!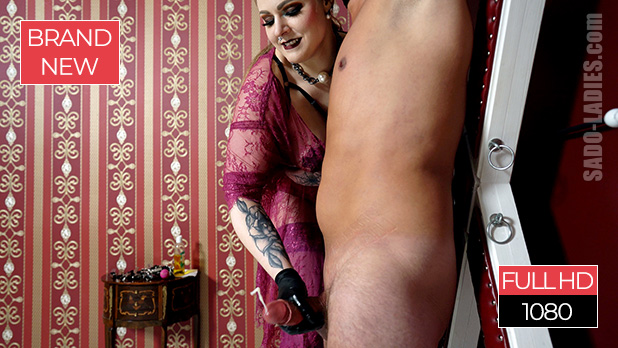 The great art is to be celibate, like the yogi in his lonely mountain hut. Mastery and control are everything. But if we're being honest, the old yogi is planing the wood in his hut like a carpenter is planing the wooden leg of a hundred-year-old pirate. abstinence and self-control. Let's be honest.
That's pure torture. But that's where our Lady Selina Morgan comes in. In principle, she always lends a helping hand. And when it comes to delaying and suppressing orgasms, she can be extremely helpful. And what she does to bring her slave to the edge of the cliff. At the latest when using the vibrator we would have spilled a drop or two of precum in our underpants. But we are not the slave and it seems that he has testicles and a prostate made of steel. Will he deliver in the end and be able to spread his dirty semen all over the floor? We won't reveal that. Our Lady Selina Morgan likes to shake such secrets off her wrist from time to time
---
Download MP4 FULL HD Version

May I cum Mistress Part 3
08:13 min, 586 MB, MP4 FULL HD
English Language
To download the clips simply right click into the thumbnail and choose "Save target as...".