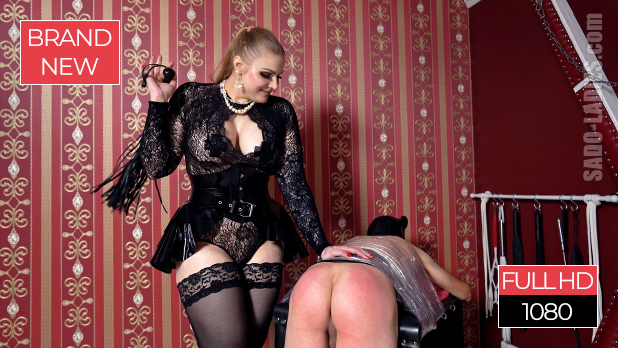 At first we thought our Lady Selina Morgan had brought us something from the sausage counter. Somehow there was something wrapped in cling film. But on closer inspection it was just the old slave she brought over. We suspect that's how it keeps the victim fresher for longer. Like spiders, who also wrap up their prey.
On the other hand, such a foil naturally also restricts the range of motion, takes your breath away and tickles you on the threshold of claustrophobia. One might think that this is an effect that Our Lady is happy to accept. Nonetheless, she really enjoys her work. The flogger can be used in a targeted manner and without much effort and does not seem to fail to have an effect. It's always just important where you meet. bent over? There is one or the other blow to the genitals. At the latest when the long fingernails are spinning over the bare flesh, this sausage should also realize that the end is near.
---
To download the clips simply right click into the thumbnail and choose "Save target as...".