Merciless Trampling In New Rocks - BRANDNEW!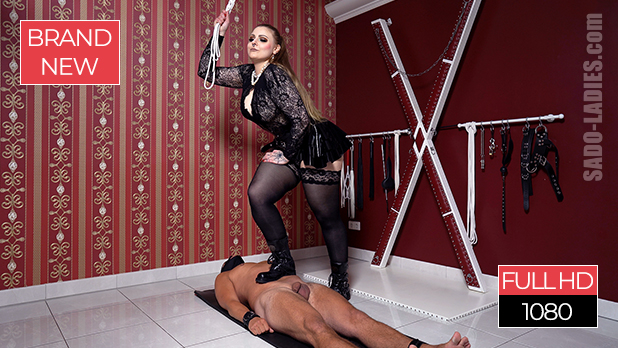 Admittedly, our Lady Selina Morgan is not a shy deer. So in no way. But that's exactly what gives her a decisive advantage every now and then. You don't have to invest that much energy to flatten a slave.
It all has to be done in style. Don't just walk over it and rob the slave of his last breath. No, the correct footwear is of enormous importance. Of course, that's no use if you're scurrying over the worthless piece of slave with your finest sneakers. There must be a little more profile for it. So put your delicate foot in the New Rock and off you go. After all, it is important to leave footprints in life, or at least on the slave's body. And if that's not enough, you can just take a walk in your socks over the withered meat.
---
Download MP4 FULL HD Version

Merciless Trampling In New Rocks
08:09 min, 584 MB, MP4 FULL HD
English Language
To download the clips simply right click into the thumbnail and choose "Save target as...".