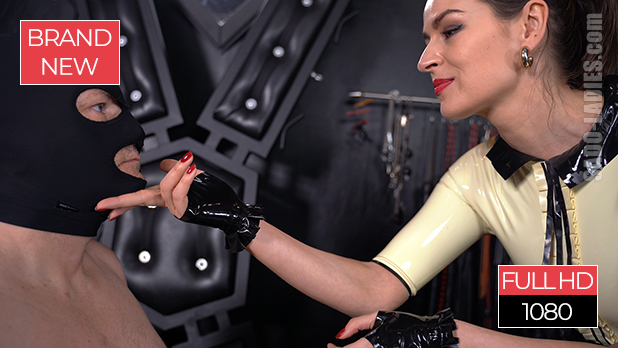 Lady Iveta is back for an oily, shiny experience. And she needs a helping and loyal hand to bring her fantastic dress back to tantalizing shine, which will blow your mind. Only her neatest servant is able and allowed to prepare her dress from the tip of her boots, right over the skirt, up to her fingerless latex gloves.
And you can see how faithful he dispenses every single, oily drop on her dress. With slippery and nervous fingers, he floats over her back just to reach the most distant parts. But sooner or later every work is done and distance grows anew.
---
To download the clips simply right click into the thumbnail and choose "Save target as...".