Spiked Heels CBT - BRANDNEW!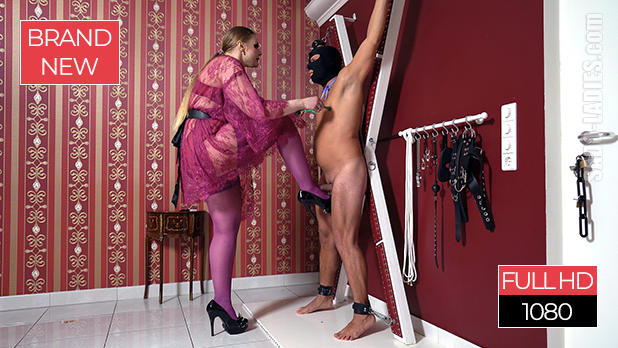 Spiked heels. For some a fashionable accessory for others the perfect instrument of torture. But we don't want to give away too much right at the beginning of what this video might be about. This information is only available in very small doses. You could also say we give you nipple clamps.
Now we've revealed something. Well there are nipple clamps and pretty sore nipples. It somehow belongs together. But what you really want to know is what these spiked heels are actually for. Actually a completely superfluous question and just the cheekiness to ask it would have earned one or the other kick in the crown jewels with these same heels. But first Lady Selina Morgan's slave gets his beating. One thing you should all be aware of. Spikes and balls will never be friends. Maybe buddies drinking beer together, but friends? Someone who hits you really hard on the nose wouldn't be your friend either!
---
To download the clips simply right click into the thumbnail and choose "Save target as...".