His First CBT - BRANDNEW!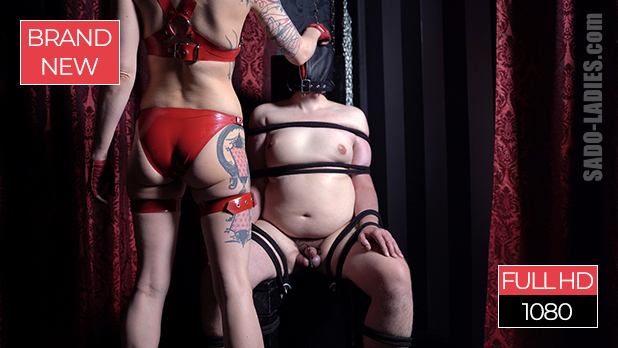 Mistress Madita is absolutely in her element! A faceless and silent victim, that's how she likes it best. When she still has the opportunity to live out her sick fantasies, it is like a gift for her.
A whole range of atrocities awaits this worthless piece of meat. Constricted from the chest over the legs to his puny dick. And what agony that must be… inconceivably. Seriously, we would never have thought the nipple could be turned that far. It goes completely black before his eyes. Certainly also because of the leather mask with zipper that the mistress heartlessly pulls shut! Or maybe it's the pain in his useless scrotum as she takes care of his loins with full devotion!
---
To download the clips simply right click into the thumbnail and choose "Save target as...".