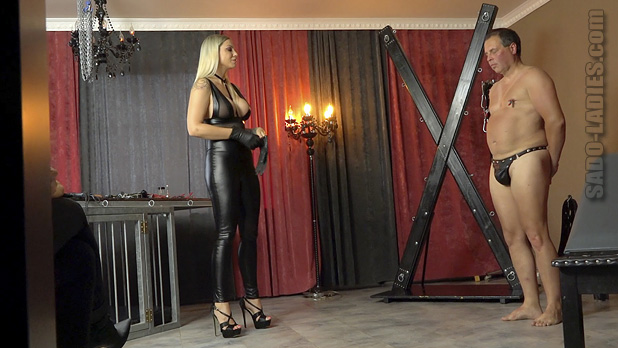 here we have today the second part of the long feature with brandnew lady aurora nia noxx and a mysterious lady. just as a reminder: part 1 is already available here. a lady brings her husband to a dominatrix cuz he shown a bad attitude and behaves very bad.
in the first part the husband had to learn how to greet and welcome a lady. so this was a not too hard task for the husband. it may be humiliating a lil bit and unknown, but due to all his failures he surely has to learn more! so in this 2nd party he has to undress and learns now that pain is the best motivator to get some improvements. aurora starts to twist his nipples and soon the husband howls in pain. he also recieves some good slaps from the cruel hand of the lady and at least some very painful nipple clamps are attached to his nipples. it seems now the games really beginn here to the pleasure of the mistress and the wife!
---
To download the clips simply right click into the thumbnail and choose "Save target as...".