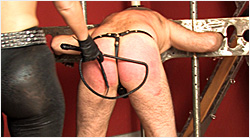 Sadistic Lady Ice has found a secret place, far away from the city, where she can whip her slave and nobody will hear the smack of her whip and his screaming.
As always when she whips a slave Ice wears stiletto heeled leather boots, combined with skin tight leggins. She walks around her slave in sadistic anticipation and then she starts to whip him with the whip called black lady. After a while she changes to the most feared brown bullwhip and now the fun really starts for her.
The slave is caged to a pillory so his ass is presented to the whip as a perfect target. The blond Mistress whips him with full force and his painful moaning is music in her ears...
Preview Pictures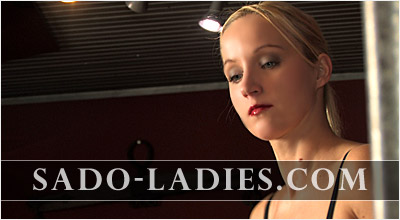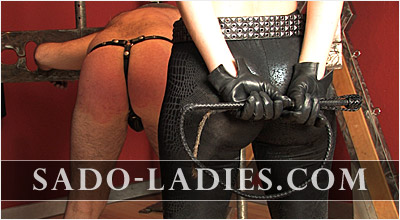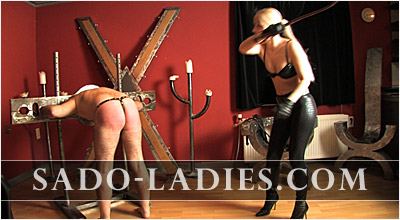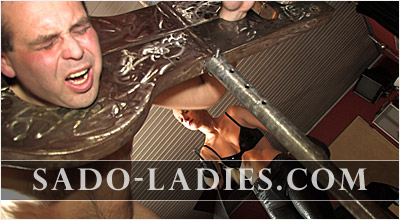 ---
To download the clips simply right click into the thumbnail and choose "Save target as...".