Punishment For Being A Bad Husband Part 2 - BRANDNEW!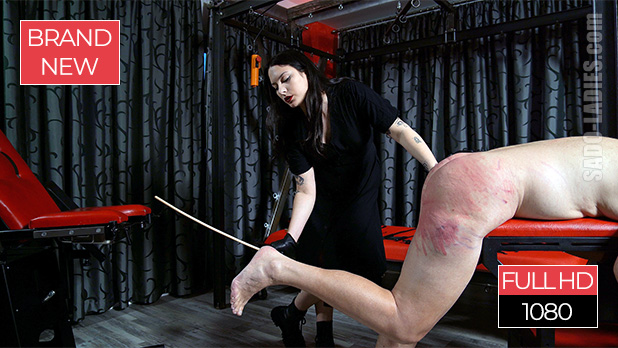 Here she is again our amazing Miss May in another great two-piece set. Of course it is an absolute must to book both parts directly. If not, there's something up your ass. So on with the wallet.
The story behind these clips? That you are always so fond of hearing or seeing any stories. Gruesome. We let pictures do the talking! And as the pictures speak, this poor man is in excruciating pain. After all, that's how it is. Our fantastic Miss May is always considered to form a decent man out of a messed-up husband! So it happens from time to time that these degenerated guys are placed in Miss May's care at the lady's request at home. For chastisement, for education, for formation! Of course, good persuasion works a lot! In principle, pain is an absolute part of the cause of the disease. Beatings on the bare buttocks, torment on the small dick, verbal humiliation and beatings on the soles of the feet. For sure we don't want to reveal too much, otherwise it won't be exciting. But screams, tears and open skin should be reason enough to take a look! This video has 2 parts and if Miss May continues to exert herself on this slave, he will soon consist of 2 parts, too. We are absolutely sure that his wife can welcome a completely new person at home. Visually anyway, if you look at all these wounds. But obedience will also be fantastic. And if not, the penis cage will stay on for a while longer. Abstinence can work wonders!
---
Download MP4 FULL HD Version

Punishment For Being A Bad Husband Part 2
12:00 min, 861 MB, MP4 FULL HD
English Language
To download the clips simply right click into the thumbnail and choose "Save target as...".