Polish Lesson For Our Sissy - BRANDNEW!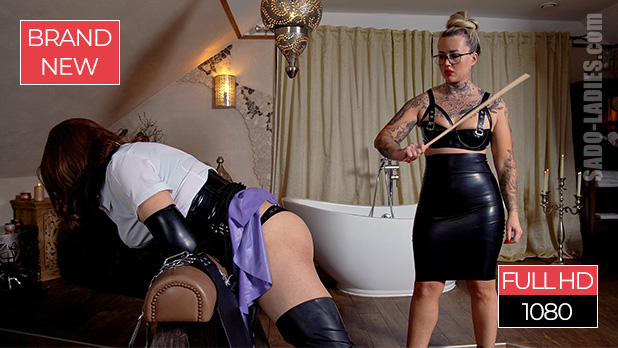 The hard school of life must be somewhere between Poznań and Warsaw said a very clever mistress while waving the stick in punishment! So, it's a good idea that our fantastic Miss Geneviere Malediv strayed into our studio on a kind of educational trip.
Of course, it wasn't really a coincidence, it was planned well in advance. Because let's be honest. Becky desperately deserves a little education and certainly a slap or two on her bare bottom. Such a poor little Sissy-Mouse! Basically, the curriculum is fair. Quickly internalized the numbers from 1-10 and for every verbal misstep or every wrong answer a few strong slaps on the buttocks. Let's be honest. We wouldn't have wished for it any other way at school. After all, it is said that one learns better with external stimuli. And while our Miss Geneviere Malediv dyes the backside a bright red, our Becky kneels diligently and inquisitively over the wooden trestle! A wooden stick has always been the best learning aid!
---
Download MP4 FULL HD Version

Polish Lesson For Our Sissy
07:05 min, 493 MB, MP4 FULL HD
German Language
To download the clips simply right click into the thumbnail and choose "Save target as...".