Cruelest Whipping - BRANDNEW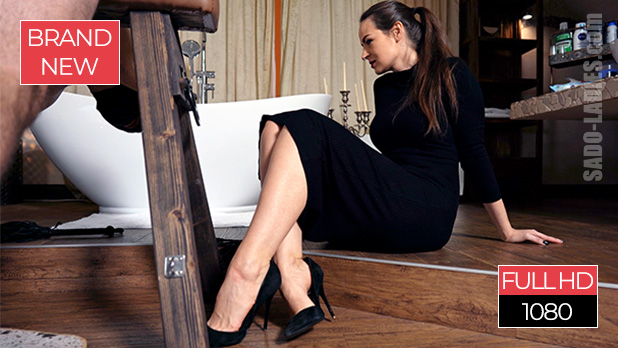 What an ambiance. Like from a thousand and one nights. A touch of the exotic that whips through the premises. You could almost think you are in the harem of a sultan. However, the scantily clad ladies who lustfully thirst for a piece of masculinity are missing here.
But where we are on the subject of whipping. Today it's not the touch of the exotic, the slaves' asses are bathed in a supple crimson. Our Lady Iveta is back and fills these fairytale halls with her charm and her powerfully swinging right arm. And while in the harem halls canaries in their cages are more likely to sing about the sunset, here it is her slave who is bent over the buck, screaming in pain. The color of the slave's ass perfectly matches the rest of the decor. The pattern of the whiplashes also goes well with the lamps. Maybe our Lady Iveta will discover her penchant for interior decoration?
---
To download the clips simply right click into the thumbnail and choose "Save target as...".