Red Roses Red Ass Part 4 (final) - BRANDNEW!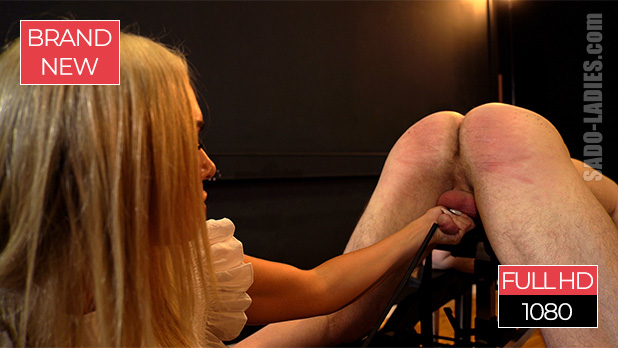 The grand finale is imminent. Through unbelievable three parts, our slave was allowed to struggle only to achieve the desired color of the ass. The dumplings were just a bonus here. But it looks good. Uniformly in a soft red. But there is room for improvement.
However, our Lady Paulina Rouge also knows this and so she resorts to a last resort. She likes to call this device the bum brush! As if with a brush, she paints the most beautiful colors on even the palest bottom. The fine tuning is just a logical consequence. You want to limelight the ass rose red? Then take the roses. We're sure the color will rub off. So always firm hits. Don't let the thorns bother you, even if they get caught in the slave's scrotum from time to time. The result has top priority! In the end the studio looks like close to a wedding. How romantic. Rose petals and happy people everywhere. Although... Lady Paulina seems happy and content. The slave has to be ventilated first.
---
Download MP4 FULL HD Version

Red Roses Red Ass Part 4
12:46 min, 839 MB, MP4 FULL HD
German Language
To download the clips simply right click into the thumbnail and choose "Save target as...".