Red Roses Red Ass Part 2 - BRANDNEW!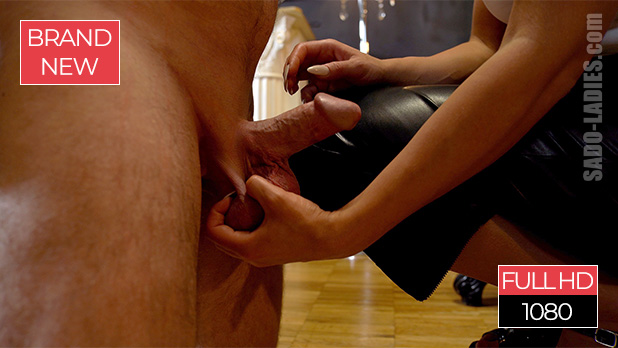 ...But hey, we've pulled a brutal video out of a hat for you. Similar to a magician pulling a colorful bouquet of flowers out of his sleeve, our Lady Paulina Rouge pulls out all the stops. The competition? Everything should shine in rose red.
Everything? Yes, everything, really, and so it doesn't take two movements until the slave's best piece, let's call it, is put through the wringer. Testicles? Squeezed like stress balls! The penis? Even just a piece of meat on the way to infinite pain. But our lady Paulina Rouge wouldn't be herself if she didn't have another magic trick up her sleeve. Hex the butt from pale pink to turkey red? No problem with the magic latex gloves. She's just an absolute show size. The butts circulation is secured, the testicles are bulging. This sight is wonderful. The right red? Not reached yet. But she is hardly working on it.
---
Download MP4 FULL HD Version

Red Roses Red Ass Part 2
10:28 min, 717 MB, MP4 FULL HD
German Language
To download the clips simply right click into the thumbnail and choose "Save target as...".