100 Strokes Part 1 - BRANDNEW!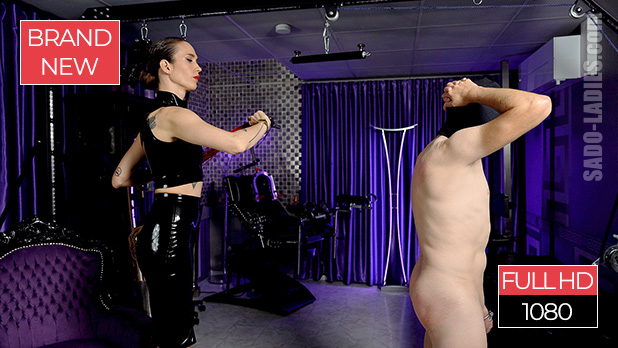 It has to be an absolute honor in times like these. Fresh oil costs a fortune at the gas station, but nothing is too expensive for the slave for our Miss Yuna. Of course, it is clear to us that there are small differences that affect the oil.
But we also have to be able to point out conditions. And even if it is with a wink. Either way, our little bastard slave can consider himself really lucky here. He can lend a hand on our grandiose Miss Yuna. It's like filling up the tank once at our expense and then Easter and Christmas in one day. But every thing has a catch with us. I think you should have noticed that when you follow us for a while. If you are new, let me tell you: "Every thing with us has a catch for the slaves". Where else would the fun be for our fantastic ladies? In the case of this poor bugger, it's just 100 hits on the back. Ass is such a bad word. Of course, our Miss Yuna is also known for variety. So you can look forward to a handful of torture instruments. But we have to give your slave one thing. He can count, even under pressure.
---
To download the clips simply right click into the thumbnail and choose "Save target as...".