Thirty Merciless Strokes - BRANDNEW!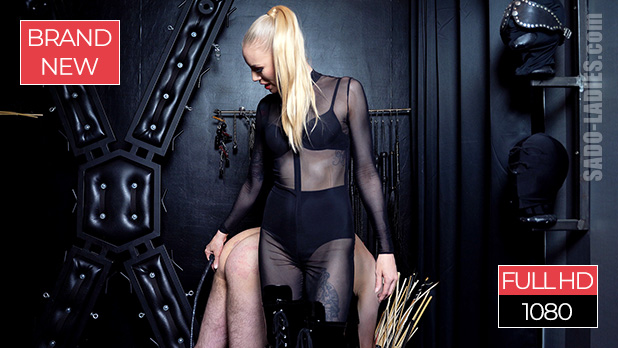 Our black widow is back in her torture chamber and she has planned a lot for you little bastard. In order to avoid boredom only the best instruments have been chosen. Dressed in a dream of a black catsuit and armed with a whole wide selection of different canes and whips she can be still a beauty.
But you won't see much of her when you lean over a trestle! That's how she likes it best when she doesn't have to endure your dirty face. In the end the question is whether you have the breath and the stamina to count to 30 below the merciless blows. Maybe you can even do it before flesh and skin say goodbye!
---
Download MP4 FULL HD Version

Thirty Merciless Strokes
08:31 min, 615 MB, MP4 FULL HD
German Language
To download the clips simply right click into the thumbnail and choose "Save target as...".