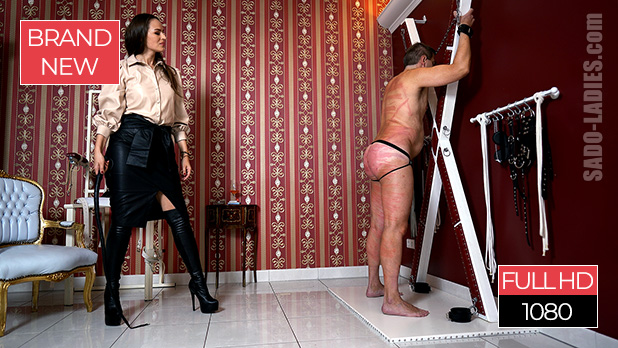 It's always not a good sign when Lady Iveta chains you to the St. Andrew's Cross. Then something is up to her. The good thing is you don't see it coming because you turn your back on her.
Only when you hear the cutting of the air do you know what is in store for you. Otherwise, you drive whole herds of buffalo with this torture instrument through the prairie. And now you stand there with your bare ass and endure an ordeal. It doesn't help you that the bullwhip is made of the finest leather and swung by a master of her field. With a little skill you can look at the crazy pattern on your ass afterwards. It looks a little like the map of Nevada! With all the valleys and gorges.
---
To download the clips simply right click into the thumbnail and choose "Save target as...".