Cruelest Cock Caning - BRANDNEW!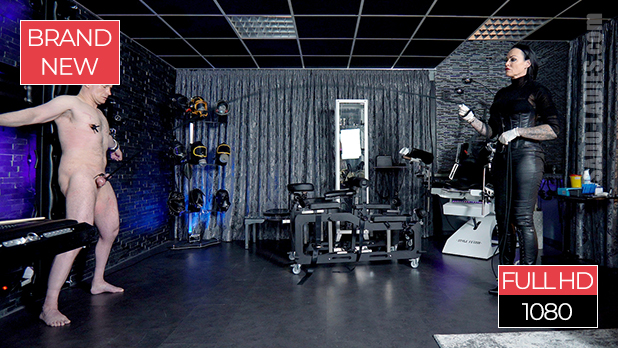 Some things cannot really be described in words. You can try, but fail miserably. That has to do with the fact that you first have to handle what you see. We wondered for a long time whether we should create a new category for this type of torture. Because everything that has been there up to then is clearly dwarfed here.
Domina Liane. If you look up the dictionary "Pain and Pain", she is mentioned right in the foreword, footnotes and explanations. She stands for all the sadistic in people and that's exactly what she lives out in this new video. What she's doing here with the wang of this poor fellow is indescribably cruel. His prick is rotated, pulled, stretched and tortured to the absolute pain limit for protagonist and audience. Who misses this does not know what pain means.
---
To download the clips simply right click into the thumbnail and choose "Save target as...".