Rubberwhore - The Merciless Whipping - BRANDNEW!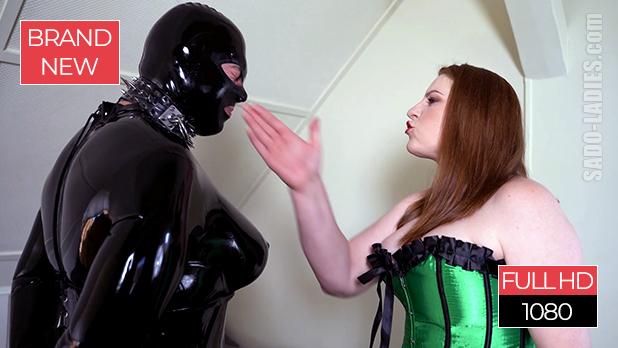 Hell yeah, it's time for spring cleaning at Mistress Cloes' penthouse. It could be worse, because Mistress Cleo has found her most thorough living broom you can imagine. Maybe to tall for a small cubbyhole but who cares.
In this masterpiece our amazing Mistress Cloe looks not so happy after reviewing her servants done work. No wonder when there are still dust bunnies in every corner. And what can we say? If the broom gets sloppy, he'll gets a complete overhaul and a vernier adjustment! There is nothing that some whippings can't bring back to work. Remarkable, but we can still hear the whip cracks after so many weeks.
---
Download MP4 FULL HD Version

Rubberwhore The Merciless Whipping
07:53 min, 569 MB, MP4 FULL HD
German Language
To download the clips simply right click into the thumbnail and choose "Save target as...".