A Special Baseball Game - BRANDNEW!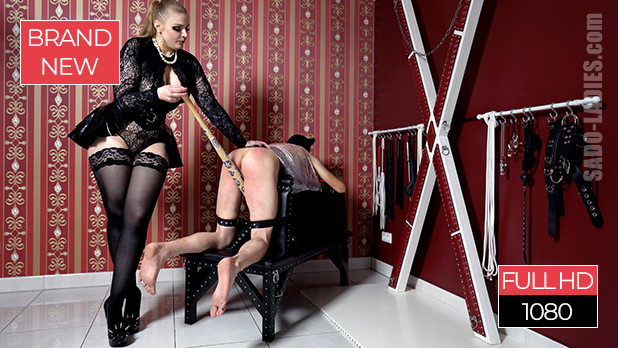 And now back to the stadium to our correspondent Lady Selina Morgan. Today she reports on a very special baseball game. And not only that. She will hit the bat on the balls with her own hands.
The willing stadium visitor will of course look around questioningly at this formulation. Why hit "on" the balls and not "hit some balls". Basically, we are, and our friends of cultivated beatings know that, never fail to deliver clear announcements and good explanations. After all, we don't want time to be read here, but spent with real action. Since we're in the "Ballbusting-Arena" here, eggs are smashed and raw ham is tenderized. Well, that sounds more like a kitchen than a stadium, BUT it's clearly going in one direction here. Pain in the genitals and joy in the face of the mistress. Basically, her slave can count himself lucky. The last baseball bat she used mysteriously disappeared in the "back room" and the slave went home stiff as a stick. We're going to celebrate this new masterpiece and have a pitcher or two. And with this pun we say goodbye from this cock and ballbusting torture. Sorry we meant reporting.
---
Download MP4 FULL HD Version

A Special Baseball Game
09:08 min, 659 MB, MP4 FULL HD
English Language
To download the clips simply right click into the thumbnail and choose "Save target as...".