Bullwhip Punishment Part 2 - BRANDNEW!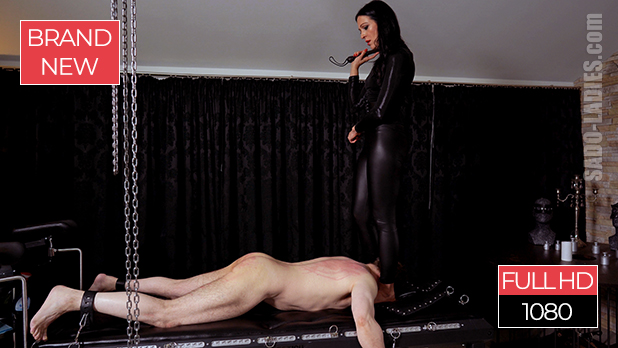 We always like to report on local customs from interesting countries. This not only educates us but also our dear viewers and customers. This is really important to us. Broadening your horizons may not replace a slap on the buttocks, but it does make you understand it at times.
This time we tell you about famous cattle in Japan, which are cherished, cared for, kneaded and milled before slaughter. That makes the meat nice and tender and you not only can see the good treatment, but you can taste it too. Now our dominatrixes do not eat their slaves, but somehow there are certain parallels when we look at what our Johanna is doing with her newest slave. First there is scratching, beating and fingernails rammed into the flesh. And in order to really pound the slave softly, she still works extensively with the bullwhip. But one of them doesn't like it at all. We think he would prefer a steak after all that talking about it. In an emergency, he simply puts it on the wounds to cool.
---
Download MP4 FULL HD Version

Bullwhip Punishment Part 2
07:42 min, 541 MB, MP4 FULL HD
German Language
To download the clips simply right click into the thumbnail and choose "Save target as...".