Severe Punishment On The Cross Part 2 - BRANDNEW!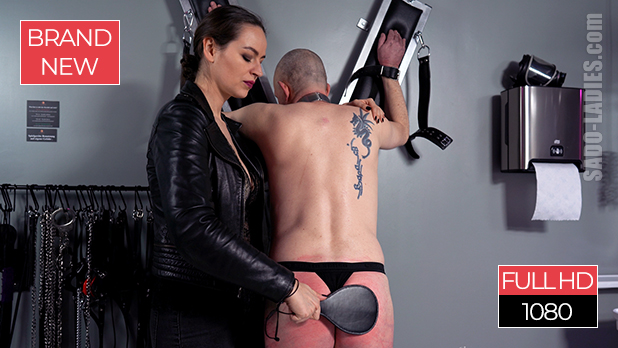 What is the first thought that goes through your head when you enter a room and see a St. Andrew's Cross? Oh, the train is coming? Yay it rains some punches? Or that the interior designer has good taste? Anyone who hasn't just put on their conductor's hat is welcome to stay here.
If you just have a kink for train crew clothing, you can of course stay and watch how our fantastic Lady Iveta irons the back door of the next slave to operating temperature. She pulls out all the stops and everything the tool wall has to offer. It's always tedious to list everything. But of course, we are happy to do it for you. Multi-tailed whips, and various paddles. A dream to watch and thank God the slave is tied up. Every now and then we thought he was about to collapse. But that would not have been noticed thanks to the handcuffs. Well thought out lady!
---
Download MP4 FULL HD Version

Severe Punishment On The Cross Part 2
07:32 min, 525 MB, MP4 FULL HD
German Language
To download the clips simply right click into the thumbnail and choose "Save target as...".