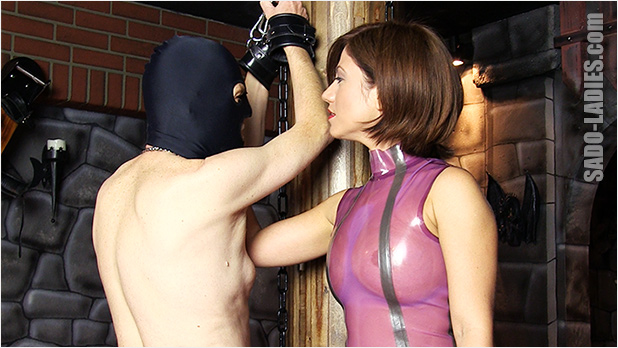 "Come on, darling, don't be afraid!", the mean wife says with a soft voice as she leads her husband into the dungeon in the basement of the house. His dick is fully erected already. This is no surprise if you see how Ella Kros is dressed in this clip.
Her half transparent and skin tight latex dress shows more than it hides. And the cruel woman knows how to tease her husband. She gently strokes his dick, she walks around the wooden post he is chained to and she looks at him with very horny eyes. She smiles at him. But a few seconds later she will beat him with a leather belt. It's so exciting to feel the power over him.
Everytime she stops the beating she stimulates him again. She walks around him so he can see her body. A few seconds are enough and he would endure everything for her. And this power arouses her more and more. The beating with the belt gets harder and harder and she does not stop until he can't take more...
Preview Pictures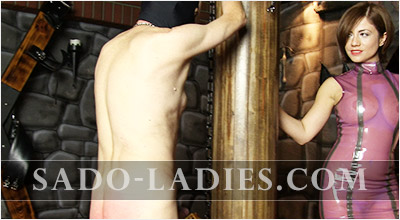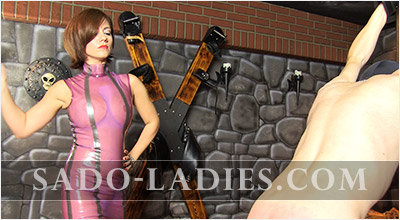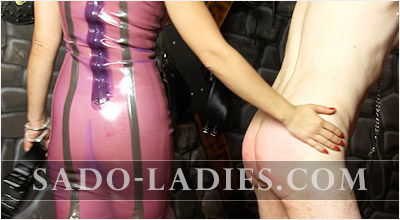 ---
To download the clips simply right click into the thumbnail and choose "Save target as...".