The Awkward Gardener - Part 3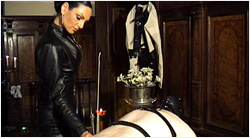 The naked gardener is now being bound to the whipping bench. Madame Catarina uses a lot of leather belts to strap her victim securely to the bench.
There is no inch the slave could move now. The leather clad lady starts to whip the slave's ass with her cat o nine whip. When his butt gets red she changes to a thin, flexible riding crop. After some hits on his ass she jams his feet between her leather booted legs and starts a bastinado foot punishment... the slave begins to groan now.
But the cruel lady wants to hear him scream and so she takes a thick single tail into her hands... after some warm up strokes, Madame Catarina whips the poor gardener without mercy. Again and again the black single tail bits into his ass and the slave has to count every blow...
Preview Pictures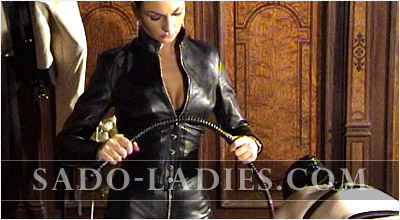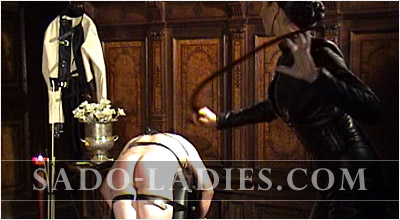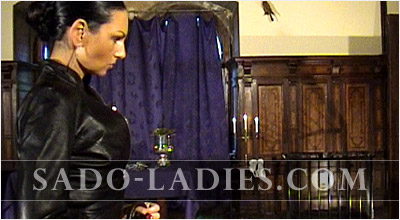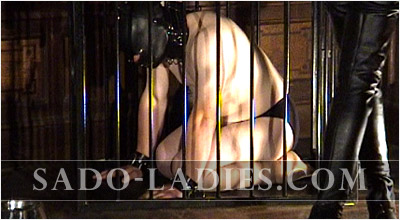 ---
Download Area
To download the clips simply right click into the thumbnail and choose "Save target as...".