Shoe Shine Boy - Part 5-6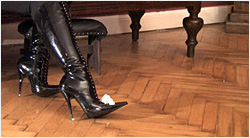 From the archive: This part starts with Frau Flowers who uses the spiked heels of her black boots to torture the boy's cock. After that he has now to polish Frau Flowers' boots with the brush attached to his mouth.
Madame Catarina wants to smoke and so the shoe shine boy again has to serve as a human ashtray. His mouth is being opend wide with a retractor. So the poor boy has no chance to deny the hot ash. Then his balls are attached to a dog leash. Frau Flowers sits down on the other side of the room and puts whipped cream on her boots. She commands the boy to lick her boots clean and he starts to crawl over. But Madame Catarina has the dog leash in her hand and again and again she pulls him back on his balls.
The funny game continues. Again and again Frau Flowers puts whipped cream on her boots and commands the boy to lick them clean. But the balls of the poor boy are attched to the dog leash. Madame Catarina sometimes allows the boy to lick the boots but only for a short moment. Then she pulls the leash back again so the boy must return or he risks to loose his balls...
Preview Pictures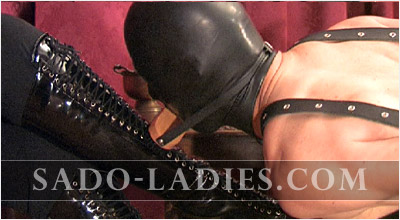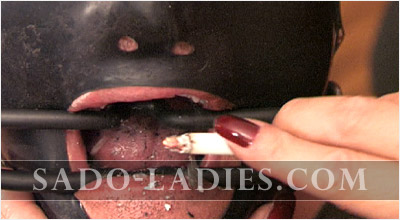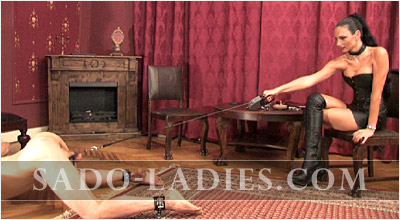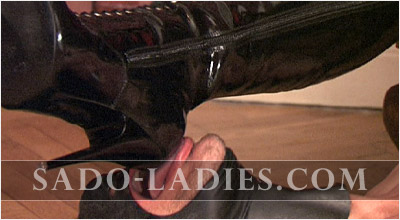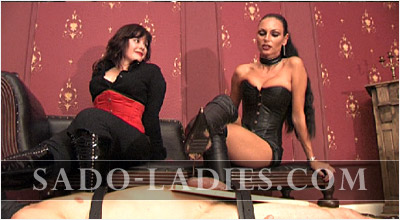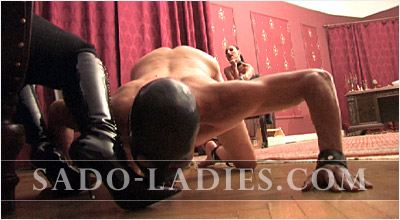 ---
Download Area
To download the clips simply right click into the thumbnail and choose "Save target as...".