Shoe Shine Boy - Part 3-4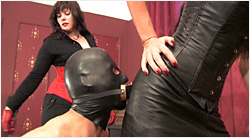 From the archive: The shoe shine boy now has to clean Madame Catarina's exclusive designer boots and as you may now her expections are absolut high!
He has to lick of ALL the dirt from the street but that's not enough. The cruel beauty smokes another cigarette and uses the poor boy as her human ashtray too. So he has to swallow a mix of dirt and ashes. Frau Flowers motivates the boy with strokes with her riding crop on his cock. This afternoon will become a nightmare for the shoe shine boy.
After a while (the boy was alone in the room) Madame Catarina and Frau Flowers return to the shoe shine boy. Both ladies changed her outfits into very dominant clothes and absolut exciting boots. And now, the boy is in real trouble! Madame Catarina attaches a shoe brush to his mouth and with shaking moves of his head he has to polish her expensive designer boots! With her riding crop Frau Flowers forces the boy to do a good job and Madame Catarina presses her sharp metal heel into his legs and his cock to motivate him.
Preview Pictures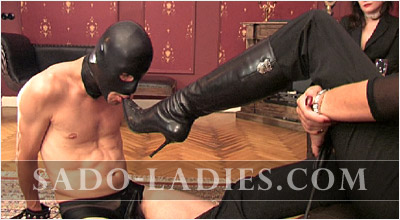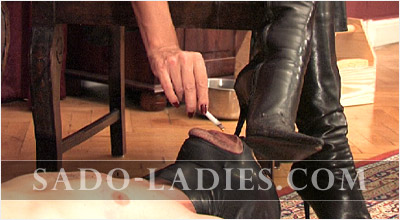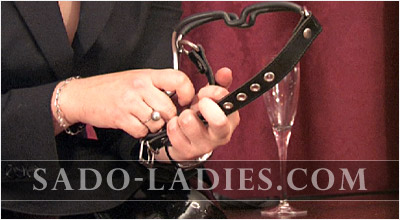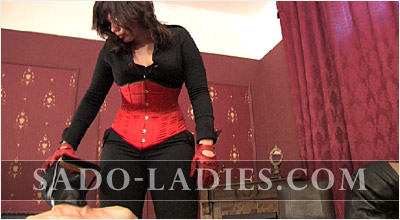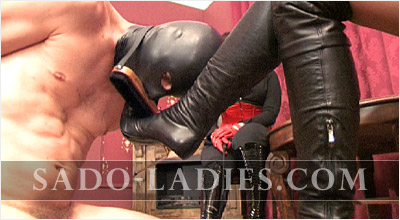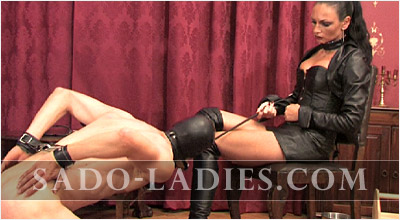 ---
Download Area
To download the clips simply right click into the thumbnail and choose "Save target as...".