Shoe Shine Boy - Part 1-2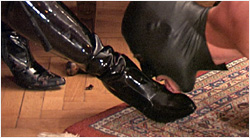 From the archive: After a shopping trip Madame Catarina invites Frau Flowers into her rooms. The boots of boths ladies are dirty from the street.
Frau Flowers remembers a shoe shining house service. She calls the telephone number and orders one of the shoe shinging boys. As he arrives Madame Catarina opens the door and leads him into her salon. She wears very expensive, knee high, black leather designer boots and Frau Flowers wears black latex overknees. The shoe shine boy says that he never saw such messy boots. But, this will be his smallest problem. The arrogant ladies tell him that they expect their boots cleaned by his tongue or they will denunciate him to his boss!
The shoe shine boy is being forced to lick ALL the mess from Frau Flowers latex boots. Dirty from the street and leafs. Madame Catarina smokes a cigarette and of course she uses the boy as an human ashtray. But she is in a very gracious mood and he is allowed to clean his face in a water bowl. Madame Catarina put her booted feet on his neck to make sure his face is completly under water. After that, he may now start to clean Madame Catarina's boots...
Preview Pictures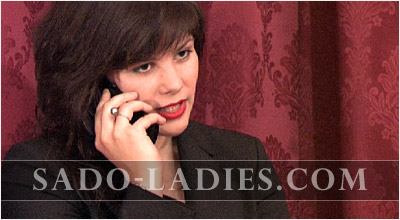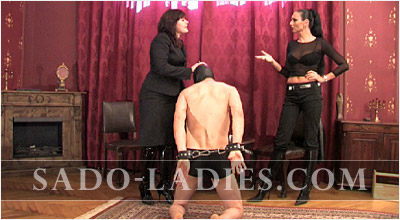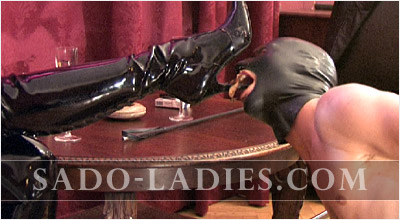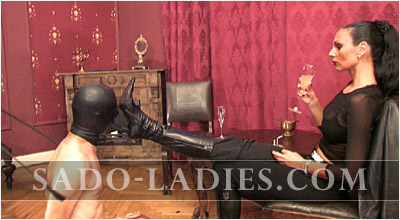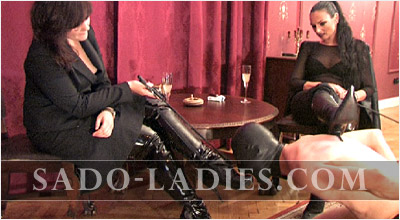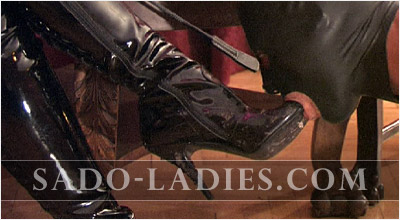 ---
Download Area
To download the clips simply right click into the thumbnail and choose "Save target as...".