The Awkward Gardener - Part 1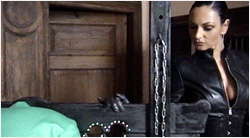 Madame Catarina bought an old castle for her weekends. There is a lot of work to restore the building and to take care of the garden around. One nice day the gardener she owns has to rake the lawn.
Madame Catarina, completely clad in black leather, leaves the castle to watch her slave. In her gloved hand she holds the remote control for the estim device. From time to time she sends him painful pulses which makes him writheing in pain. As the gardener breaks the rake, the Mistress really gets angry. She slaps his face and commands him to go into the castle.
In the foyer the punishment really starts. While smoking a cigarette the cruel lady sends him strong pulses again and again, which hit him like a whip. He breaks down in pain but the devil Mistress orders the slave to the pillory where she starts a whipping with the cat o nine...
Preview Pictures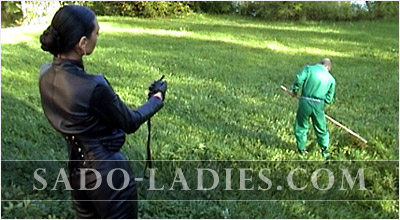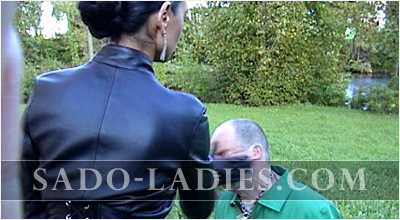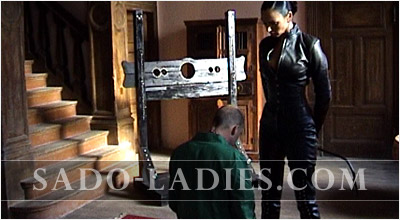 ---
Download Area
To download the clips simply right click into the thumbnail and choose "Save target as...".