Blind Dog's Buff - Part 7-9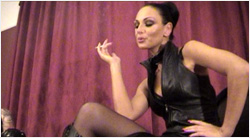 Lady Mona sits into the slaves face with her beautifull shiny latex butt until the slave struggles in mortal fear... Again and again she places herself on his mouth and nose.
Later both ladies changes the game and Madame Catarina takes the slave's head between her wonderful legs and puts her leather gloved hands over his face... again the poor slave has no chance to breath... what a funny game for the ladies.
Both ladies notice that the human dog's cock gets hard without permission. The slave is bound to a chair and his cok is placed on a wooden beam. Now the cruel chicks start to torture and tease his cock with ther high heeled boots.
After torturing the slave dog, Madame Catarina and Lady Mona relax at the table with a glas of champain and a cigarette... Both ladies still wear their breath taking outfits and needless to say that the dog actor still has to serve as an human ashtray and a high heel licker! The sadistic ladies make the slave to take two high heels into his mouth!
Preview Pictures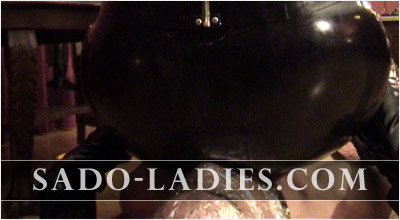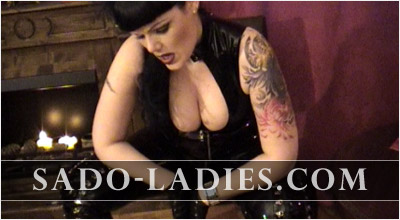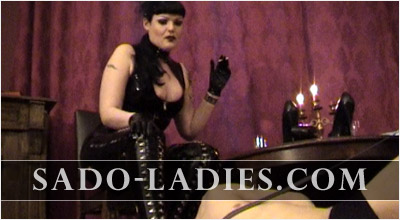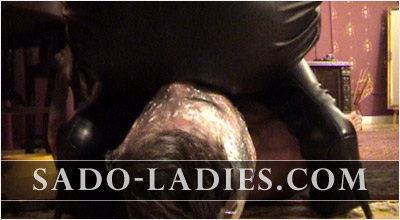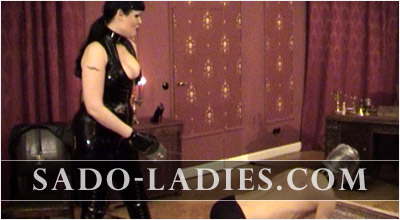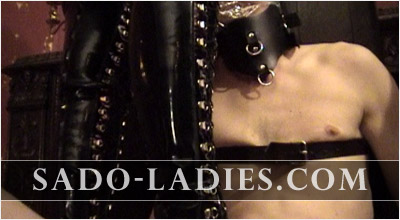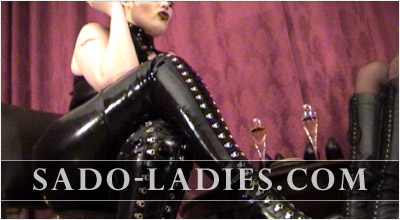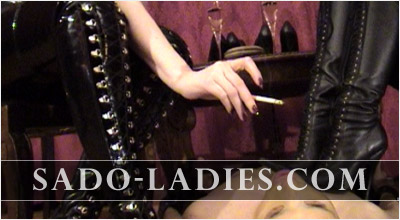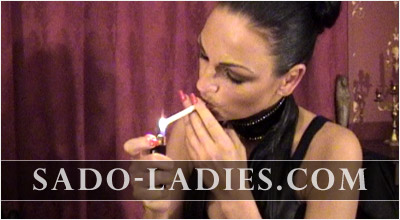 ---
Download Area
To download the clips simply right click into the thumbnail and choose "Save target as...".