Blind Dog's Buff - Part 4-6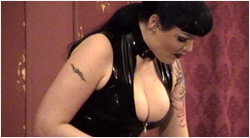 Madame Catarina and her friend Lady Mona return in breath taking outfits as very strict Mistresses. Madame Catarina wears leather, Lady Mona wears a shiny latex outfit.
The rich chicks decide to play Blind Dog's Buff with the human dog. While Lady Mona holds the dog on his dog leash very tight Madame Catarina hides some of her luxury pumps in the salon. The blindfolded dog has to search for them and bring them all back to his Mistresses.
After a while Lady Mona asks Madame Catarina for some dog biscuit as a reward for the slave. Madame Catarina opens a new bag and with an arrogant smile she throws the dog biscuits through the salon... both ladies oders the dog now to find them. The reward changes into a new challenge...
After the dog has found all the dog biscuit both ladies needs a break for a cigarette. The arrogant chicks sit down at the table, Madame Catarina opens the foil over the slaves mouth and commands him to lick her boots while both Mistresses smoke her cigarettes. Needless to say that he also has to serve as an human ashtray!
Preview Pictures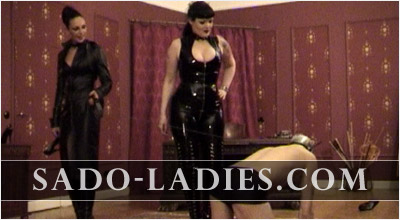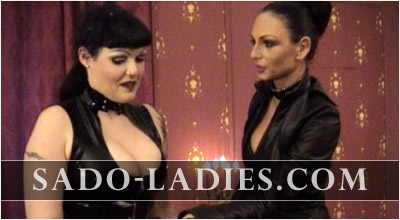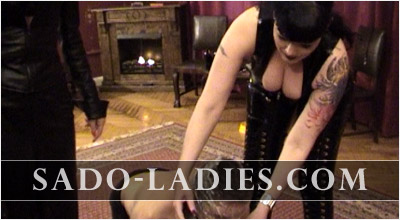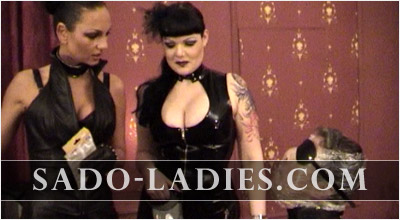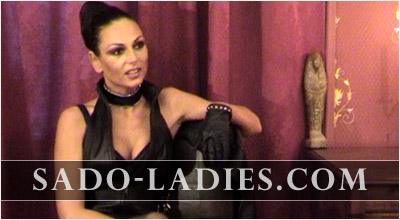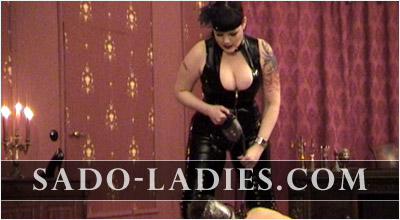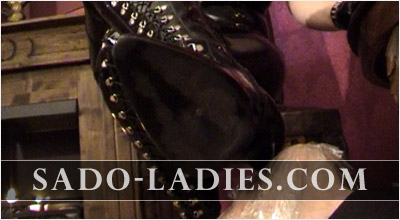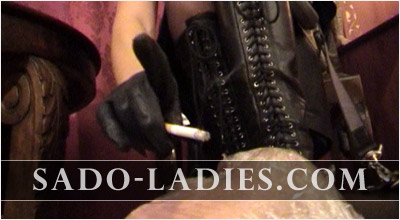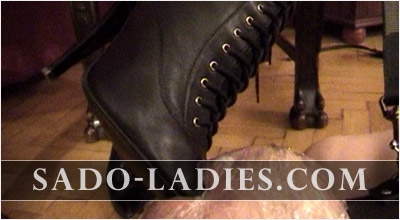 ---
Download Area
To download the clips simply right click into the thumbnail and choose "Save target as...".