Blind Dog's Buff - Part 1-3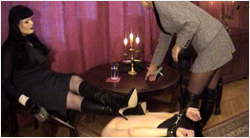 From the archive: Madame Catarina returns from a outdoor walk with her human dog. She wears an elegant black trench coat and her 1000$ designer overknee boots with a full metal heel.
Her dog is naked of course and she leads him strictly at a dog leash. In her other hand she has her cruel dog whip. The rich lady calls one of her high society friends at the phone inviting her for a funny afternoon. As Lady Mona arrives both ladies welcome each other the way luxury chicks do.
Madame Catarina then suggests to train the human dog. Both ladies throw exclusive leather pumps through the salon and the dog slave has to to retrieve them. Of course the high heels are very expensive so the slave must not use his teeth. What a funny game.
Later the dog may lick Madame Catarina's 1000$ boots, made from soft black leather. Both ladies decide to change her outfits and so they tie up the dog with strong leather belts. In addition Madame Catarina straps one of her used pumps into the slave's face so he has to inhale the smell of her feet.
Preview Pictures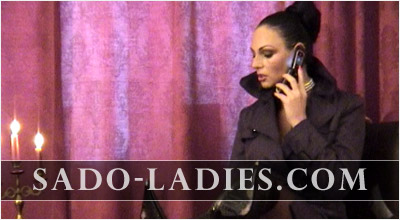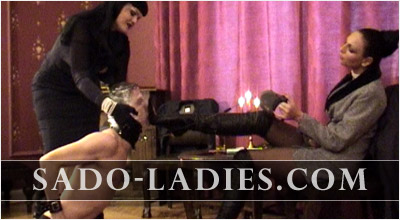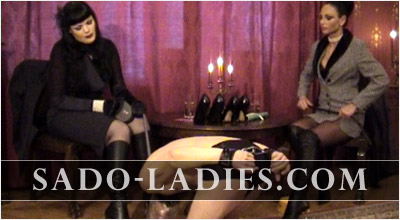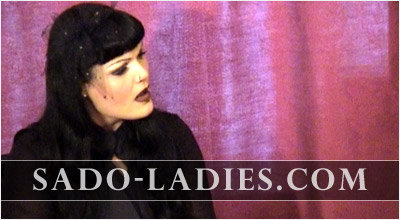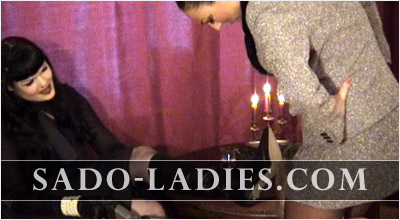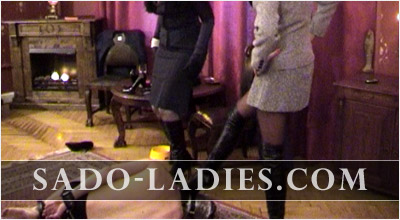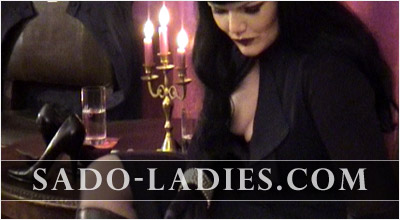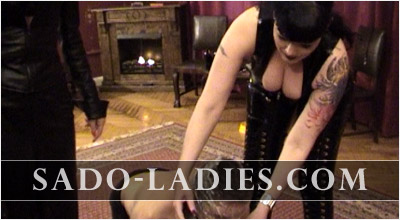 ---
Download Area
To download the clips simply right click into the thumbnail and choose "Save target as...".