Sunday Morning Walk - Part 1-3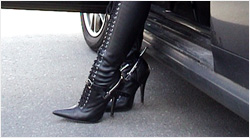 How everything began: This movie shows Madame Catarina arriving at a park, dressed in a skin tight jodhspurs, a black blazer and a pair of knee high leather boots with amazing stiletto heels.
Of course, the mistress wears spurs! She leaves her car and walks into the park. Other walkers run across the dominant dressed lady and the the mistress smiles arrogantly. From time to time Madame Catarina stops and poses like a model on a catwalk. After stepping through a puddle the mistress slowly makes toward to the camera. She moves nearer and nearer...
Preview Pictures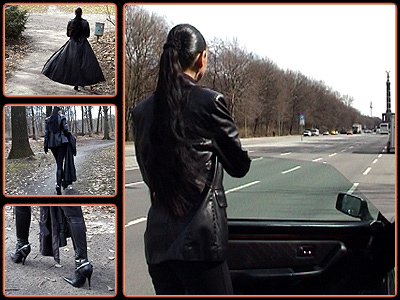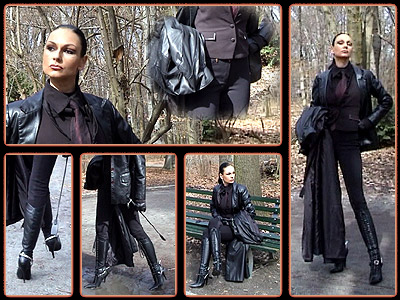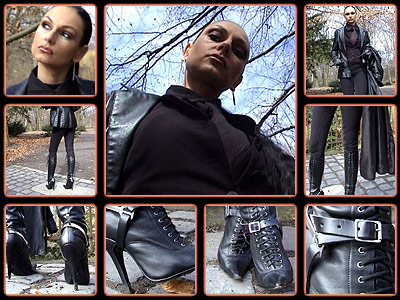 ---
Download Area
To download the clips simply right click into the thumbnail and choose "Save target as...".