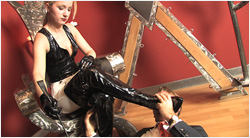 Everytime the young Goddess Ice returns from a ride, she wants the butler of her parent's house to serve as her bootslave. That all happens on a hidden place.
A hidden place where nobody can see the dominant fetish outfit she wears and nobody can see that she abuses the butler. Who will believe him later?
Ice returns from a ride, leading the butler by his cravat into the dark room. She takes a seat and with a cold voice she order him to lick her overknee boots she was wearing during the ride. The brave man kneels down and starts licking the shiny leather. He knows that he better makes no mistake, the spoiled young lady wouldn't hesitate to use her crop on him...
Preview Pictures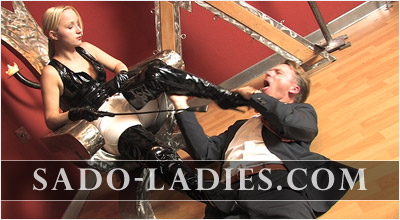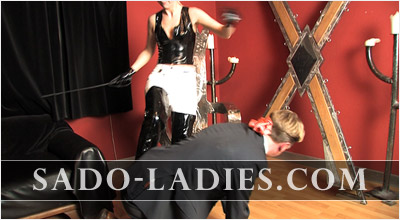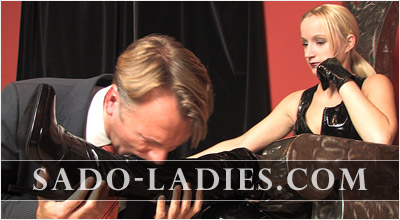 ---
To download the clips simply right click into the thumbnail and choose "Save target as...".