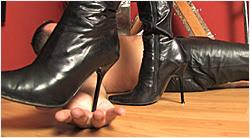 Is there something more arousing than a dominant lady using the stiletto heels of her designer boots to hurt slaves? Cruel Lady Ice looks so hot in that clip.
She wears skin tight crocodile leggins and knee high leather boots. She has called two of her slaves to have some fun. The slaves has to lay down on the floor as a perfect target for her black leather boots. She steps on the slave's bodies without taking care what her sharp heels do to them. Leaving their bodies doesn't mean a break for them The mean lady pins their hands down to the floor with her stiletto heel. You can see one of the slaves struggling in pain.
Later, Lady Ice also steps on the slave's neck with her dangerous heels. This is a very cruel trampling!
Preview Pictures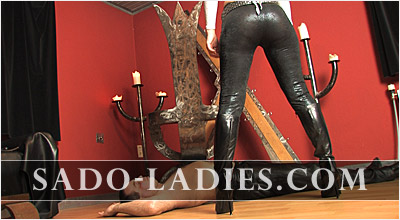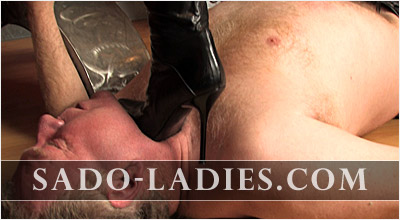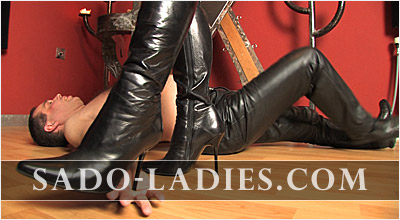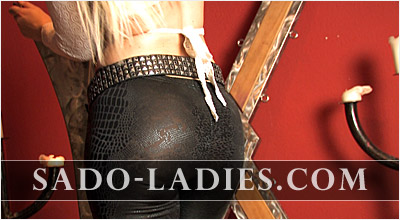 ---
To download the clips simply right click into the thumbnail and choose "Save target as...".