The Seam Stocking Challenge Part 2 - BRANDNEW!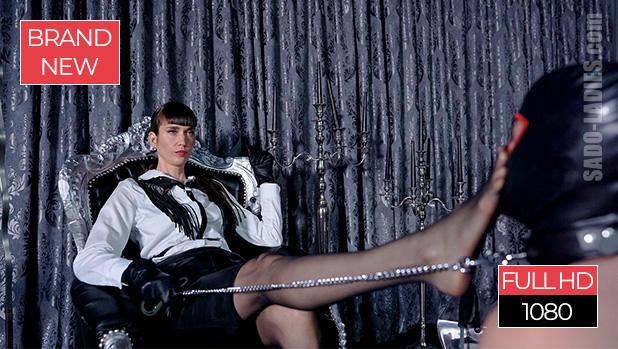 You could have the feeling that our Miss Yuna has her own slave for almost every item of clothing. And you could also have the feeling that she's making a challenge out of everything.
But you could also think that her slave somehow makes a challenge out of it. As stupid as he acts there. But there are worse things. So much more for us look and for Miss Yuna so much more to spank. After all, she can't ignore so much stupidity. You really have to explain every move to this guy here. So, out the dick and showed the bare ass. This has to be readjusted properly. And if she also needs to hit the palms of his hands. In future he looks at his wounds and remembers how to put on silk stockings correctly.
---
Download MP4 FULL HD Version

The Seam Stocking Challenge Part 2
08:36 min, 617 MB, MP4 FULL HD
German Language
To download the clips simply right click into the thumbnail and choose "Save target as...".