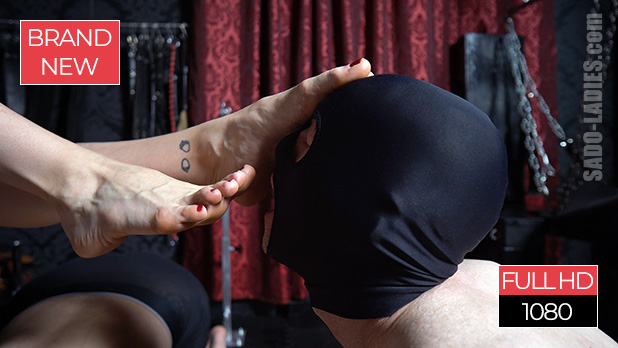 Sometimes you can get really jealous. First and foremost, of course, to our wonderful Mistress Madita, but also to these two lucky ones who get the chance to really let off her toes.
With a human footrest and a willing little servant our Mistress gets the chance of small cleanup. Oh, look how he drools when he can carefully take off her pumps and how greedily he waits for his opportunity. We are absolutely sure that he has been looking forward to this moment for weeks and has been busy collecting saliva. She looks relaxed and has two feet. Take your chance!
---
To download the clips simply right click into the thumbnail and choose "Save target as...".